Today I am turning over my blog to my friend Cris from GOODEness Gracious. She's blogging awesome and always has amazing recipes! She was kind enough to pull together some of her favorites that feature dairy, special for us for June Dairy Month. Check it out! 
Hello There!
This is Cris from GOODEness Gracious. It is an absolute honor to be over here on Dairy Carrie today celebrating Dairy Month with some of my favorite dairy recipes.
Truth be told, dairy plays a big role in my family's life from the food on the table (and blog) to working with dairy farmers everyday to several of my girlfriends being dairy farmers themselves! So in the Goode house, we love us some dairy!
Homemade Frozen Yogurt
One of our favorite summer time treats is this quick and easy Banana "Ice Cream" that is technically froyo but tastes a lot like the banana ice cream my mom would always make us as kids.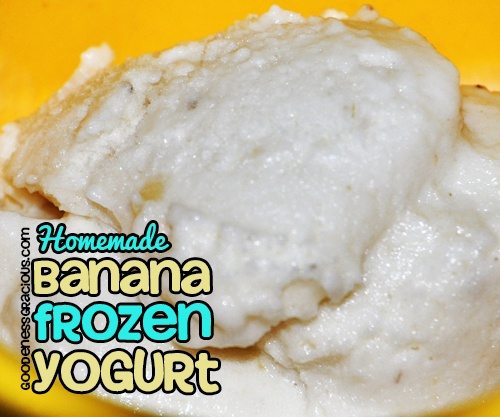 This recipe uses a single yogurt cup as the base for whatever flavor you can imagine up. Actually, as I type this some strawberries are calling out to be made into a batch tomorrow afternoon.
Pumpkin Cheesecake Mousse
One of our favorite milk recipes is an old modified Weight Watchers recipe from back in the day 😉 Pumpkin Cheesecake Mousse.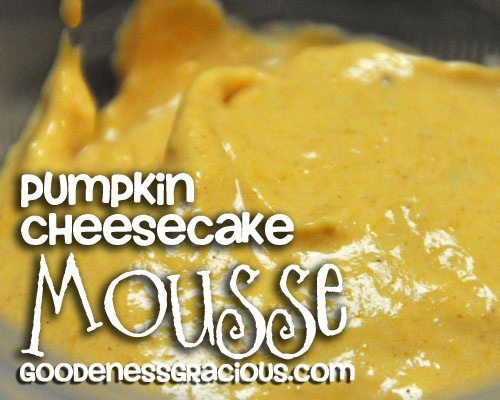 Again, one of the reasons we love this recipe is the flavor options. But our all time favorite is the cheesecake flavor.
Mini Whole Wheat Pizzas
In the cheese department, as pizza fanatics we love us some fresh mozzarella atop our pizzas and specifically our Mini Whole Wheat Pizzas.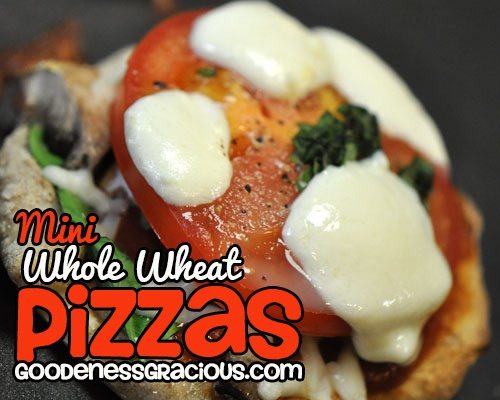 We love stacking these little guys high and topping with a delicious dairy finish.
Chicken Asparagus Penne
Another cheese-featured favorite is this Chicken Asparagus Penne dish that is finished off with some shredded Parmesan cheese.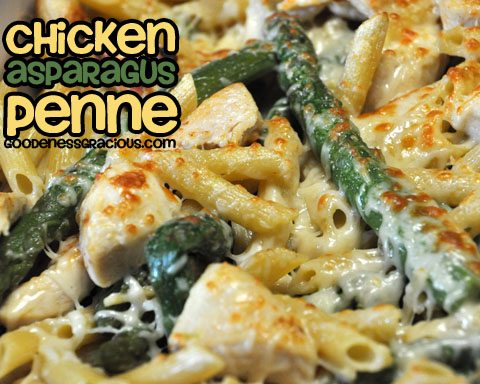 This dish is not only a family favorite at our house, but also is very popular on Pinterest. To date it has been pinned over 147 thousand times!
Corn Casserole
Last but not least is one of my very favorite holiday dishes. I have always brought Corn Casserole (or corn pudding) to our family gatherings as long as I can remember.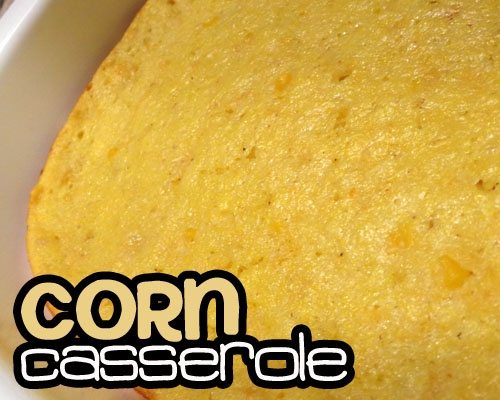 However, this past holiday season I fiddled with my recipe and substituted plain Greek yogurt for the sour cream and the results were fantastic!
Join us!
Well those are just a few of my favorite dairy recipes over on GOODEness Gracious. I hope you will join Carrie and I in celebrating June Dairy Month up right and serve up some delicious dairy!
Related articles