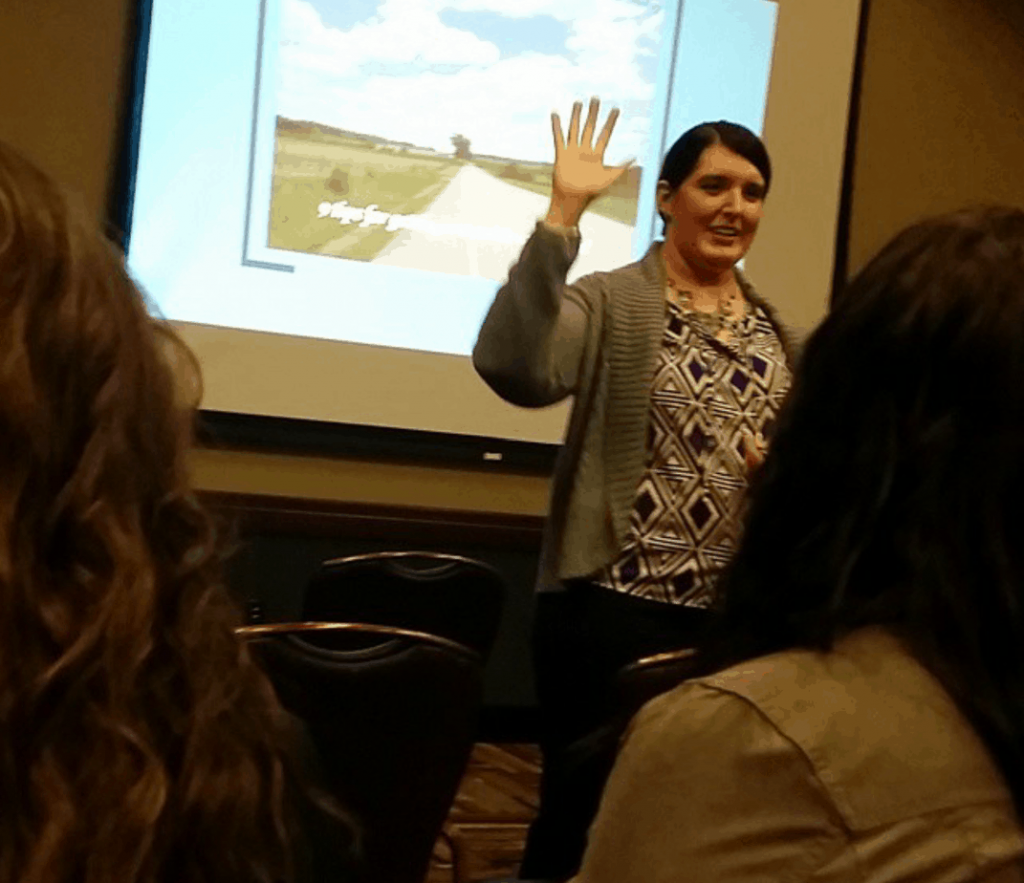 Carrie is a badass who speaks very well, and keeps things entertaining. Not only will you learn from her, you'll laugh at…well, WITH her. I definitely recommend her."

"Carrie brings the world of a farmer, woman, traveler, and mother to life. She brings humor and the joys of the dairy and ag world to audiences of all types. Whether you're a farmer, marketer, social media guru, or have another role in our food industry, Carrie's insights will inspire and motivate – and, they'll make you laugh."

"Two words come to mind when I've seen the Dairy Carrie show: Real & Raw"
I love talking to both farmers and our customers about important topics surrounding the agriculture industry. From small group training to breakout sessions to conference keynotes, I cover a wide variety of topics that will keep attendees laughing, engaged and thinking!
If you would like more information on hiring me to speak at your event, please email me at carriemess@gmail.com.
Watch me speak at the United Dairymen of Idaho Annual Meeting in this clip.